Our Team in Papua New Guinea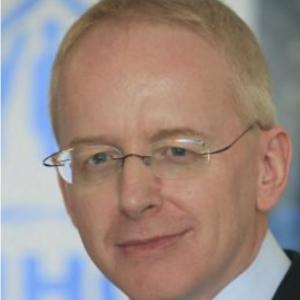 Adrian Edwards
UNHCR
Regional Representative
Regional Representative, UNHCR Multi-Country Office Canberra. Formerly UNHCR Rep in Montenegro; UNHCR Head of Global News & Media. Background in human rights policy and international journalism. Switzerland, Afghanistan, Timor-Leste, Sudan & Cambodia with the UN. Vietnam, Hong Kong, South Korea, China in hackdom.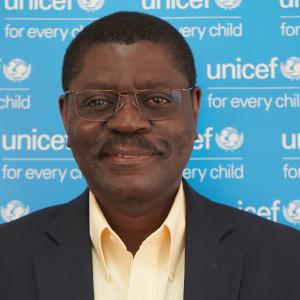 Claudes Kamenga
UNICEF
Representative
Dr Claudes Kamenga joined the UN in Papua New Guinea in 2021 after serving as UNICEF Representative in Benin. He has worked as Regional Chief HIV/AIDS for UNICEF West and Central Africa. He brings extensive experience in the field of health and epidemiology, from service delivery to advocacy and disease prevention and control. Dr Kamenga holds a medical degree from the University of Kinshasa School of Medicine and a master's degree in public health (epidemiology) from the University of Washington in Seattle.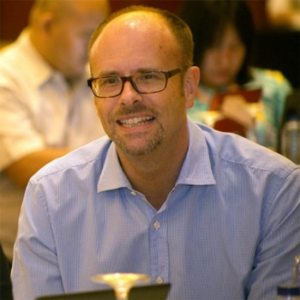 David Bridger
UNAIDS
Country Director
Mr. David Bridger has over 24 years of development experience and currently serves as the Country Director for UNAIDS in Papua New Guinea. Previously he was Country Director in Indonesia and Sri Lanka. Prior to these postings he was serving as a Regional Program Adviser for UNAIDS in the Asia and the Pacific regional office. David is a national of Australia with qualifications in psychology, information management and teaching.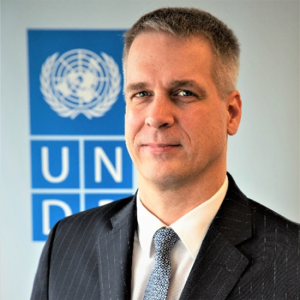 Dirk Wagener
UNDP
Resident Representative
Mr. Dirk Wagener is the UNDP Resident Representative in Papua New Guinea. Prior to this appointment, Dirk served in various field and headquarters assignments with UNDP and UNEP in Africa, Asia and the Pacific, including as Coordinator for UNEP's global Resource Efficiency Programme. He is a development professional with over 20 years of experience and started his UN career in 2002 in Papua New Guinea where he served with UNDP for 5 years. He is passionate about peace, development and environmental sustainability and enjoys being back in Papua New Guinea where his UN career began. Dirk is a national of Germany and holds a Master's degree in International Agricultural Sciences.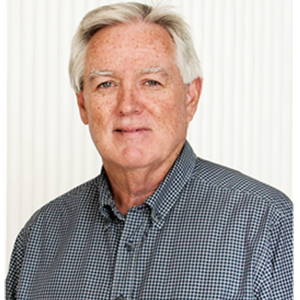 Ian Rector
UNOPS
Country Manager
Ian has worked within the United Nations and government development and humanitarian global contexts in more than 40 countries over a career that spans more than 35 years. He first joined the UN System in 1994 as a Regional Advisor with the United Nations Department for Humanitarian Affairs (UNDHA) based in Suva Fiji. In 2014 Ian joined the UNOPS HQ in Copenhagen as Senior DRR and Resilience Advisor and in 2016 relocated to the Asia/Pacific Regional Office in Bangkok to serve as Senior Advisor Infrastructure and Resilience. Ian has served as a front-line coordinator for more than 35 humanitarian responses and currently represents UNOPS on the International Recovery Platform (IRP). He has a Masters in Emergency Management from Charles Sturt University and a Bachelor of Business from the University of Southern Queensland.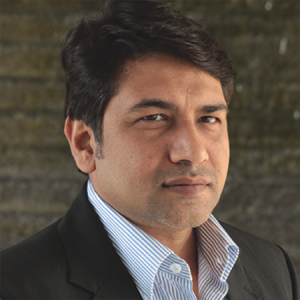 Jagdeep Dahiya
UNCDF
Financial Inclusion Technical Specialist
Mr. Jagdeep Dahiya is the Financial Inclusion Specialist and representative of UNCDF in PNG. He is an international development professional with over 16 years of experience, working for economic empowerment of vulnerable segments especially women, youth and rural communities. Prior to joining UNCDF, Jagdeep worked across Africa, Asia, Pacific as management consultant dedicated to financial inclusion. Jagdeep had also been a successful entrepreneur and training professional in the earlier days of his career. He holds a Master's in Business Management and a Master's in Commerce.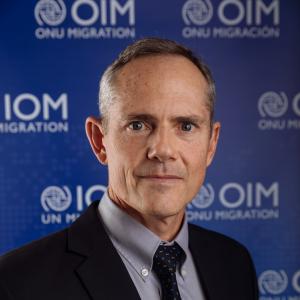 Lance Bonneau
IOM
Chief of Mission
Mr. Lance Bonneau is the Chief of Mission for IOM Papua New Guinea. Mr Bonneau has worked in in the field of Migration for thirty years, 26 of which have been with IOM. Prior to his assignment to Papua New Guinea, Mr. Bonneau served with IOM in Australia, Thailand, Austria, Switzerland, Hungary and Croatia. Mr. Bonneau has extensive experience in Counter Human Trafficking Programming, Regional Coordination on Migration and working with governments on migration management policy and programming.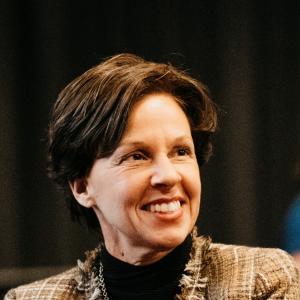 Louise Aubin
UNHCR
Regional Director
Ms. Louise Aubin is the UNHCR Regional Representative to Australia, New Zealand and the Pacific Islands. Since joining UNHCR, she has served in a number of refugee and internal displacement operations including Central African Republic, Rwanda, Guinea, Ethiopia, Kenya, Bangladesh, in addition to legal and advocacy work in Canada and in France. Before coming to Australia, she was Deputy Director in the Division of International Protection at UNHCR's Headquarters in Geneva. Ms Aubin is a Canadian lawyer.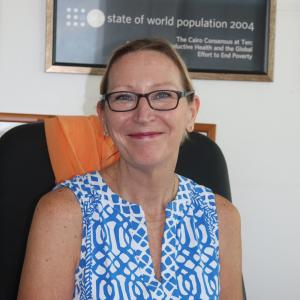 Marielle Sander
UNFPA
Resident Representative
Marielle Sander joined UNFPA in Haiti, in 2015, after working in several UN agencies including UNDP, IOM and UNICEF. She has worked in Kyrgyzstan, Moldova, Turkey, Russia, Sweden, Haiti, USA, Eritrea, and South Africa. Her current role leading UNFPA is a return to Papua New Guinea, having lived here as a young girl and celebrating the country's independence in 1975. A passionate advocate for ending gender-based violence, Ms Sander joins the UN in PNG with a mission to support women, girls and young people's rights for a life free from harm and discrimination, in a more sustainable and equal world.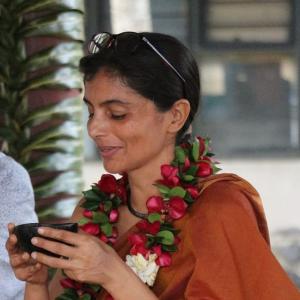 Ms. Nisha
UNESCO
Director of Office and UNESCO Representative to the Pacific States
Ms. Nisha brings over 30 years of experiences to her current role as the Director of the Office and UNESCO Representative to the Pacific States. Most part of her work has been focused on multi-sector development, humanitarian action, and labour and human rights, peace building, and local, national and regional capacity building. Prior to working with the UNESCO, Nisha worked internationally with Oxfam GB, Christian Aid, UNDP, UNIFEM and the ILO in several countries in East and Horn of Africa, South Asia, and Arab States, and with civil society organizations in India. In the current role as Director, Nisha leads and coordinates UNESCO's programmatic work covering education, natural sciences, social and human sciences, culture, and information and communication.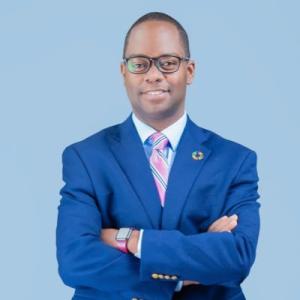 Themba Kalua
UN Women
Country Representative
Themba joined the UN Women team in Papua New Guinea from the UN Development Coordination Office (DCO) in the Regional Office for Africa, where he was the Senior Development Coordination Advisor and Practice Leader for Leave No One Behind (LNOB), Gender Equality and Human Rights since January 2020.

Themba previously worked for UN Women as the Deputy Representative in charge of Programme and Operations in the South Africa Multi-Country Office covering Botswana, Eswatini, Lesotho, Namibia, South Africa and liaison to Southern Africa Development Community (SADC) from 2015 to 2019. In 2019, he worked as UN System Coordination Advisor at UN Women Headquarters in New York, where he coordinated UN Women's engagement in the repositioning of the UN Development System and supported UNCTs globally in the implementation of UNCT-SWAP gender equality scorecard.

He has worked with several UN agencies in different capacities including UNEP, UNDP, and WFP. Themba holds a Master of Science degree in Strategic Management with a focus on Change Management from the University of Derby and a Bachelor of Science degree in Environmental Science and Technology from the University of Malawi.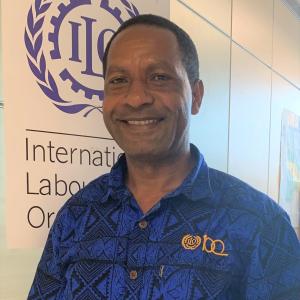 Thomas Kugam
ILO
National Coordinator
Mr. Thomas Kugam is the National Coordinator for the ILO in Papua New Guinea. He has been employed by ILO since 2017. Prior to this, he was working with IOM as the Immigration and Border Management Officer for three years. Mr. Kugam holds an MBA from the University of Birmingham in United Kingdom.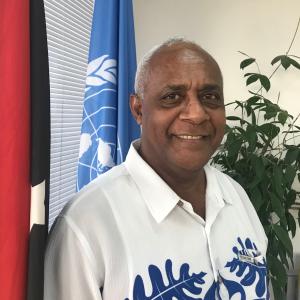 Viliame Seruvakula
UNDSS Security Advisor
Mr. Viliame Seruvakula has over 40 years of experience in the field of security and currently serves as the Security Advisor for UNDSS in Papua New Guinea. Previously after 25 years of military service in the Fijian and New Zealand Defense Forces, he has spent the last 15 years with UNDSS working as Field Security Coordination Officer and Chief of Security Information Operations Center in Afghanistan, Security Advisors in Cambodia/Vietnam, Libya, and Timor Leste. Has also worked in emergency operations in Pakistan, Nepal, Iraq, South Syria/Jordan, Mosul, Iraq and Yemen.