Speech
Statement on International Day of Forests
Celebrating Forests and Sustainable Cities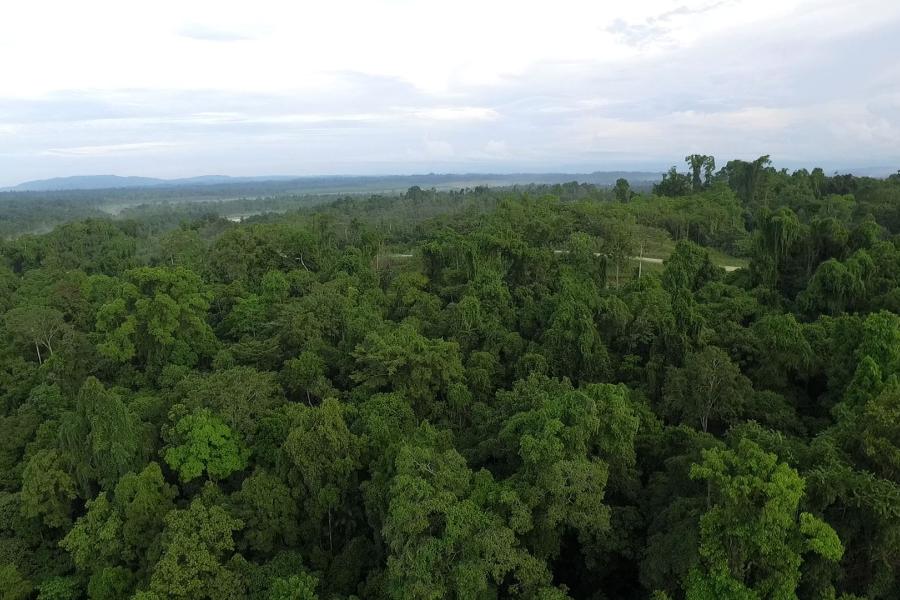 We often hear people talk about the forests of Papua New Guinea. How these forests remain among the largest in-tact forests in the world. How these forests are home to approximately 7% of the world's biodiversity. How these forests are a living resource.
What we shouldn't forget is the responsibility that Papua New Guinea has to protect these forests.
Why? Because they are a global good. Because they are critical to help the world mitigate against climate change. Because their conservation and protection is one way Papua New Guinea can demonstrate to the international community its capacity for global leadership.
This year's theme – Celebrating Forests and Sustainable Cities – reminds us that we can balance development with conservation. That both can comfortably co-exist. That we need not choose between one or the other.
Forests have played a major role in influencing patterns of economic development. They have and continue to support livelihoods. They have helped structure economic change and been key to sustainable growth.
For millennia, forests were the source of land for cultivation and settlement, of construction materials, of fuel and energy, and of food and nutrition. As humans however, it has taken us a long time to learn that the over-exploitation of forest resources is of no benefit to anyone.
In the last fifty years, changing views on the importance of forests and their relationship to humans have been associated with corresponding changes in how forests are managed. With this change, has come the recognition that the economic benefits of forests are larger and more sustainable when these forests are protected from over-exploitation.
Papua New Guinea has much to be proud of. Not only has it managed to conserve much of its forests, but it has done so under the stewardship of its communities. It has led the way in recognising the connection between humans and forests. With over 90% of Papua New Guinea's land under customary ownership arrangements, the approach to forestry conservation is unique and highlights the important role that communities can play in protecting this global good.
But as populations grow and the effects of climate change become more evident, Papua New Guinea faces a choice. Does it rely on how others have done things with little regard to the lessons that are so evident or learn from our collective global experience to inform how to pursue its future prosperity?
To fall back on the former represents an easier choice. But it is the latter which offers a chance for Papua New Guinea to once again demonstrate its leadership credentials and ultimately its greatest chance of sustainable economic growth.
The United Nations has long supported Papua New Guinea in its efforts to improve the lives of its people. We are here for the long haul. We remain committed to helping Papua New Guinea balance development with conservation for all Papua New Guineans and as importantly, for the global community of which this country is a proud member. So today, let us celebrate our forests and commit to making our cities and our livelihoods sustainable.
Thank you and happy celebrations!
UN entities involved in this initiative
RCO
United Nations Resident Coordinator Office
UNDP
United Nations Development Programme