Press Release
On International Mother Earth Day, the UN commends government's ban on plastic bags
23 April 2018
On the International Mother Earth Day, the United Nations (UN) in Papua New Guinea (PNG) has commended the announcement of ban on use of plastic bags in the country by the PNG National Government.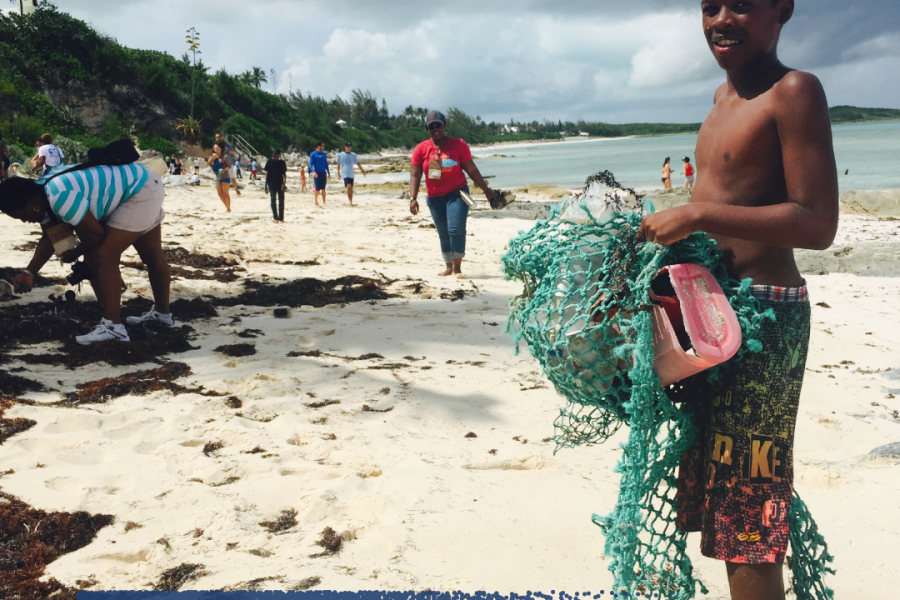 Port Moresby– This year's theme 'End Plastic Pollution' highlighted the destruction caused by plastic which has become a global threat by clogging our oceans, threatening the marine life and impacting the ecosystem services. All this is adversely affecting food security and human health.
The overwhelming majority of marine pollution, which comes from land-based sources, has reached alarming levels with an average of 13,000 pieces of plastic litter found per square kilometre of oceans. To address this issue, UN Environment launched an unprecedented global campaign 'The Clean Seas' to eliminate major sources of marine litter by 2022 focusing on single-use plastic and micro-plastics in cosmetics.
The UN Resident Coordinator Gianluca Rampolla has said that "The announcement by the PNG Government is timely and a step in the right direction. Papua New Guineans majorly depend on marine and coastal biodiversity for their livelihoods. With 7% of the worlds biodiversity found here in PNG, we must take every action to protect it as it is part of our common heritage and future."
UN Environment has found that more than 8 million tonnes of plastic leaks into the ocean each year costing at least $8 billion in damage to marine ecosystems. This is equal to dumping a garbage truck of plastic every minute. At the rate we are dumping items such as plastic bottles, bags and cups after a single use, by 2050 oceans will carry more plastic than fish and an estimated 99 per cent of seabirds will have ingested plastic.
Mr Rampolla added: "This year's International Mother Earth Day reminds us to be conscious of our use of plastic. With so much to lose to plastic pollution, I urge all Papua New Guineans to take the pledge to take stock of your use of plastic and reduce the amount you use to protect our environment."
The UN will continue to support PNG in fighting climate change and ensuring environment sustainability.
UN entities involved in this initiative
UNDP
United Nations Development Programme