Press Release
Immunisation saves lives
30 April 2023
Statement from the UN Resident Coordinator.
The United Nations has launched its global initiative, 'The Big Catchup', with the aim of vaccinating millions of children against potentially fatal diseases.
The resourceful project is part of the UN's World Immunization Week which is observed annually from 24 to 30 April.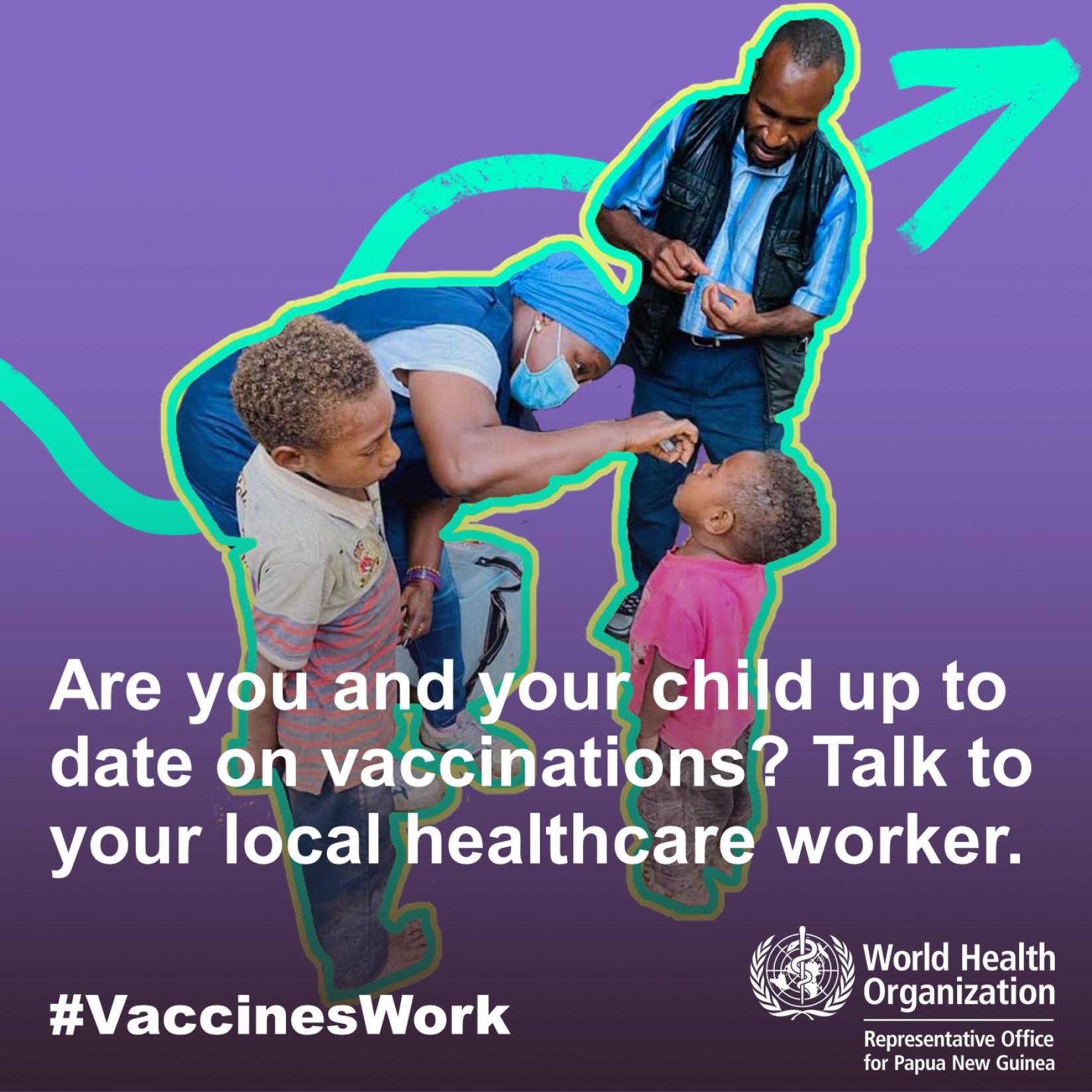 The program is conducted by UN agencies WHO and UNICEF in collaboration with the Government of PNG, Gavi and other global immunisation partners.
Vaccination is recognised as the most effective method of protecting communities from the ravages of diseases like coronavirus, measles, diphtheria, pertussis, polio, hepatitis B and HPV. These diseases can strike without discrimination or warning, have lasting consequences or kill victims.
UNICEF recently-released, State of the World's Children's Report 2023, drew attention to the importance of vaccine awareness and the need for confidence in the immunisation process.
The UN Resident Coordinator in Papua New Guinea, Mr. Richard Howard, said it is important to remember that vaccines have been prolonging human life since 1796, when a smallpox vaccine was invented by physician, Edward Jenner.
"Without vaccines, the COVID death toll would have far exceeded 6.9 million people. World Immunization Week is a timely reminder about the importance of inoculating children to protect individuals and maintain overall community health," Mr. Howard said.
In less than three years, the COVID-19 pandemic put at risk the long-term health of hundreds-of-millions of people. Health care workers responded to the pandemic by orchestrating the most complex vaccination campaign in history.
The COVID-19 pandemic created enormous pressures on health systems and medical professionals who often were overwhelmed by the rapid spread of the disease.
Systematic, controlled immunisation not only protects people but reduces the burden on hospitals and care facilities.
In the Western Pacific Region, the number of zero-dose children increased by 45 percent from around 960,000 in 2019 to 1.4 million in 2021.
Papua New Guinea's National Department of Health statistics, shows there were nearly 280,000 children who had not received a vaccination during the past two years.
The Big Catch-up aims to reach those children and increase immunisation coverage back to the trajectory goals of the Global Immunization Agenda 2030.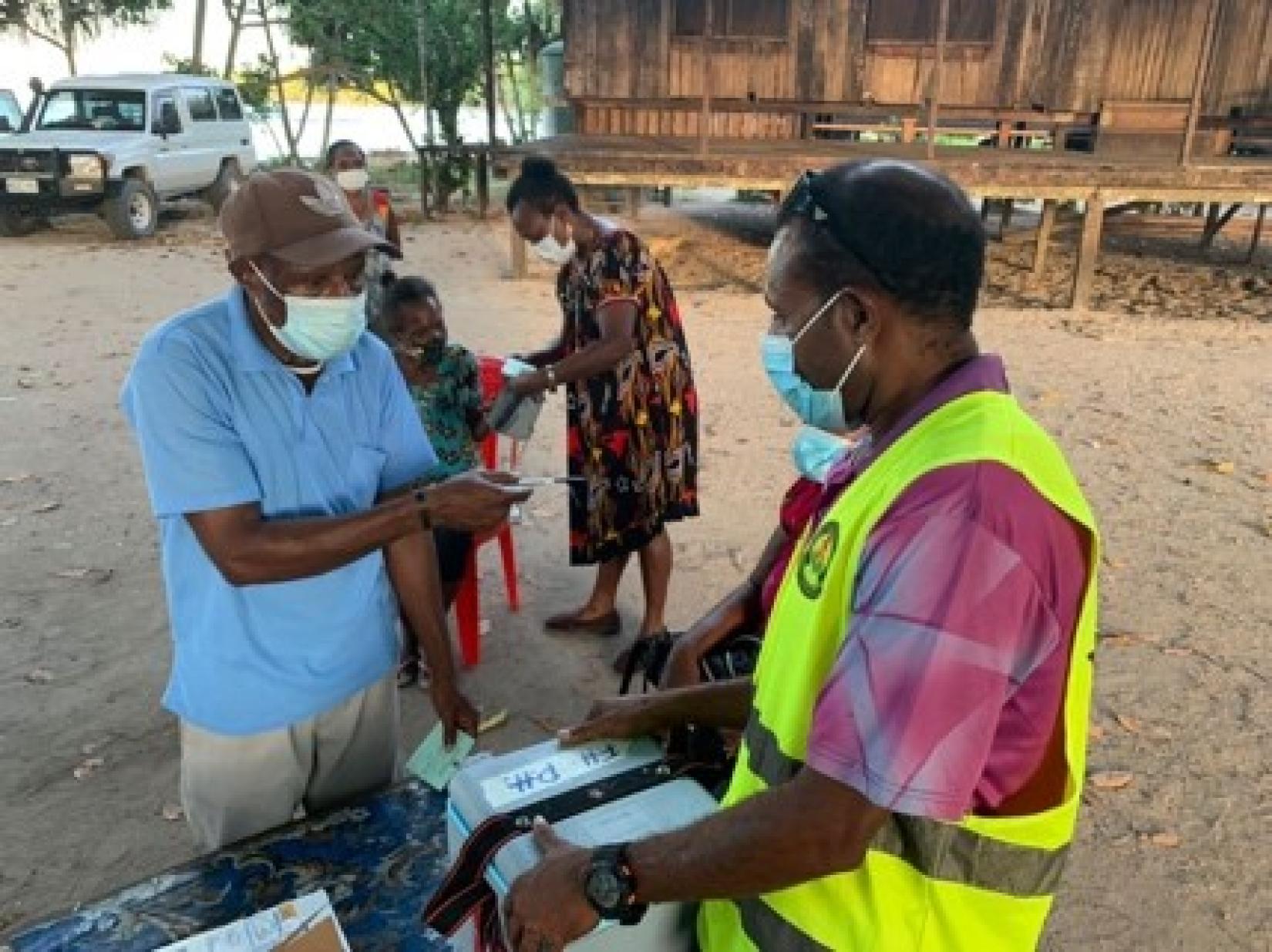 UN entities involved in this initiative
RCO
United Nations Resident Coordinator Office
UNICEF
United Nations Children's Fund
WHO
World Health Organization
Other entities involved in this initiative
GAVI
GAVI, the vaccine alliance