Press Release
UN responds to poliovirus outbreak
26 June 2018
Following the announcement by the Government of Papua New Guinea confirming circulation of vaccine derived polio virus (cVDPV) in Morobe province, the UN has launched a response to contain the outbreak.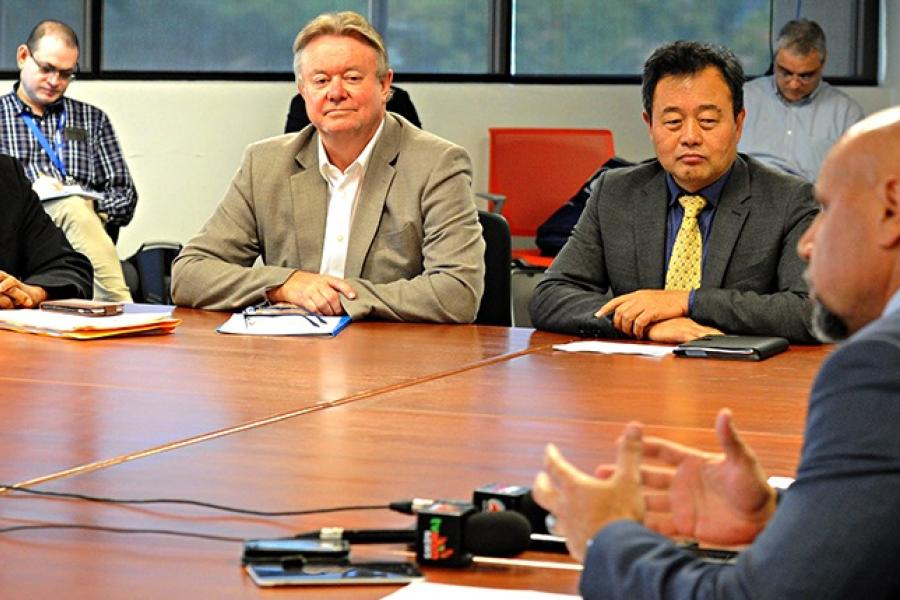 Port Moresby – The UN, along with government authorities, has surveyed the area, collected samples and carried out laboratory test.
"Today, as the Government declares polio outbreak as national public health emergency, WHO will provide all the necessary technical, material and logistical support to ensure that measures are in place to urgently stop this outbreak and prevent further children from lifelong polio paralysis." said Dr Luo Dapeng, WHO Representative in Papua New Guinea. WHO has already surged three experts from its headquarter and regional office to support the government in planning its interventions and has mobilized USD 500,000 to support the government actions.
To control the outbreak, the UN is supporting the Government in launching a polio campaign that will include two rounds of a Supplementary Immunisation Activity (SIA) for Morobe, Madang and Eastern Highlands Provinces. First round will start on July 16 followed by the second round four to six weeks later. UNICEF is procuring 611,000 doses of oral polio virus vaccine to immunise approximately 300,000 children under five years in these three provinces. UNICEF is facilitating the distribution of vaccine, cold chain equipment (vaccine fridges) and other logistics. UNICEF is also supporting social mobilization, planning and training of health managers, health workers and vaccinators in these three provinces.
"We have to ensure that all children are consistently and routinely immunized against polio, the threat is there. We have to protect our children from falling victim to poliovirus," said Mr. David Mcloughlin, UNICEF Representative in Papua New Guinea.
The UN is also working with the government to strengthen routine immunization and surveillance in hospitals and health facilities across the country.
UN Resident Coordinator, Mr. Gianluca Rampolla said "While the outbreak is very concerning, it is controllable if right measures are taken on time. We are fully working with government of Papua New Guinea to respond to the outbreak. We will take every measure possible to prevent the future cases."
WHO assesses the risk of international spread of the cVDPV from Papua New Guinea to other countries to be low.
UN entities involved in this initiative
UNICEF
United Nations Children's Fund
WHO
World Health Organization