Speech
Message on Independence Day
UN Resident Coordinator's Message on Independence Day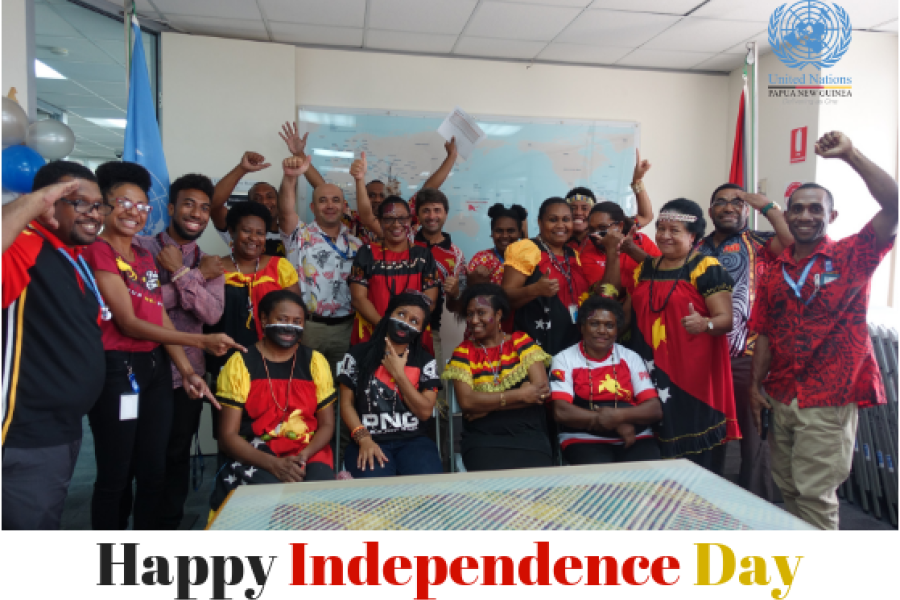 On behalf of the United Nations, I wish all Papua New Guineans a very Happy Independence Anniversary. The Independence Day celebrates 'freedom' which is the essence of the Universal Declaration of Human Rights. The year 2018 also marks the 70th anniversary of this Declaration, which lays a solid foundation of a just world for all UN member states and their citizens. No development gains can be obtained without protecting human rights. Let us celebrate Independence with a vow to promote and uphold human rights in Papua New Guinea.
PNG is linguistically and culturally one of the most diverse countries in the world. It is endowed with tremendous natural resources, natural beauty and a strategic geographic position. If the immense potential of these resources is utilized efficiently, an exponential inclusive and sustainable economic growth can be triggered including through agro business, tourism industry and trade. At the same time, there are some development challenges still facing the country including poverty, high prevalence of gender-based violence, outbreaks of disease because of low levels of immunization, vulnerability to natural disasters and low intensity conflicts. These challenges may seem intractable. However, determined leadership, credible and trusted institutions and strong accountability at all levels will allow for a resilient and prosperous Papua New Guinea.
Since 1975, Papua New Guinea has been an active and engaged member state of the United Nations and together both have worked to improve the lives of people, especially the most marginalized and vulnerable. The United Nations is committed to working with the Government and people of Papua New Guinea, together with other development partners, including civil society and the private sector, to achieve the Sustainable Development Goals by 2030.
The UN will continue to promote peace, good governance and human rights, the reduction of poverty, accessing basic services and combating climate change.
I'm certain, by working together and keeping focused on our shared priorities we can realize our vision of a peaceful and prosperous Papua New Guinea.
Once again, I wish you a happy Independence Celebrations.
UN entities involved in this initiative
RCO
United Nations Resident Coordinator Office